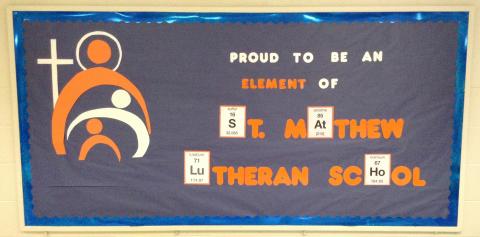 School Registration
2022/2023 School Year registration will open to the community on February 28, 2022 at 8:00 am. Please check the online Registration Page at that time.
Please call the school office at: (248) 624-7677 for information on school enrollment.
Daily Student Screening Checklist
Please click HERE to access the daily screening checklist form. This form should be completed every morning before your student arrives at school.
Lunch Menu
Currently, we are only offering pizza, fruit, veggie, & bottled water on Wednesday's, and a hot lunch option on Friday's every week. Click
HERE to view the May Lunch Menu.
Spiritwear
Click HERE to order Spiritwear online!
2021 - 2022 School Year Key Dates
Monday, August 30: First day of school - 11:30 a.m. dismissal
November 22 - 26: Thanksgiving Break (Teachers will be attending a Lutheran Teacher Conference in Fort Wayne, IN at the beginning of this week)
December 20 - January 2: Christmas Break
February 21 - 26: Winter Break
March 28 - April 1: Spring Break
April 14 - 18: Easter Break
See below for the full school calendar!
2021-2022 Important Documents
St. Matthew Weblinks:
Spiritual Resources: