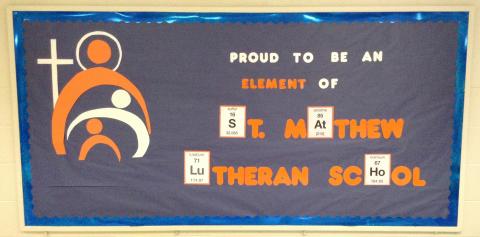 2019-2020 School Year Registration Materials
Registration for the 2019-2020 School Year is now open!
Lunch Menu
Coming Soon!
2019-2020 School Year Key Dates
Monday, August 26th: First day of school - 1/2 day
Friday, August 30th: No school
Monday, September 2nd: No school
Friday, October 11th: No school - Southeast MI Lutheran Schools Professional Development Day
November 27th - 1/2 day school
November 28th and 29th: No School - Thanksgiving Break
December 21st - January 5th: No school - Christmas Break
Monday, January 20th: No school - Martin Luther King Day
February 17th - 21st: No school - Winter Break
April 6th - 10th: No school - Easter Break (Good Friday is April 10 and Easter is April 12)
Monday, April 13th: No school - Easter Monday
Monday, May 25th: No school - Memorial Day
Tuesday, June 9th: Graduation
Wednesday, June 10th: Last day of school - 1/2 day
See below for the full school calendar.
2019-2020 Important Documents
St. Matthew Weblinks:
Spiritual Resources: