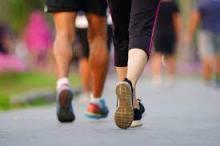 "Trust in the Lord with all your heart and lean not on your own understanding; in all your ways submit to Him, and He will make your paths straight." Proverbs 3:5-6
Last week, as I was greeting students at the doors wearing my new knee brace, one of our sweet grandpas quietly inquired, "So I take it you won't be competing on this season's "Dancing With The Stars?" After a good laugh and confirmation that his hypothesis was indeed correct, he then inquired, "So what happened?" 
And thus, my story began….