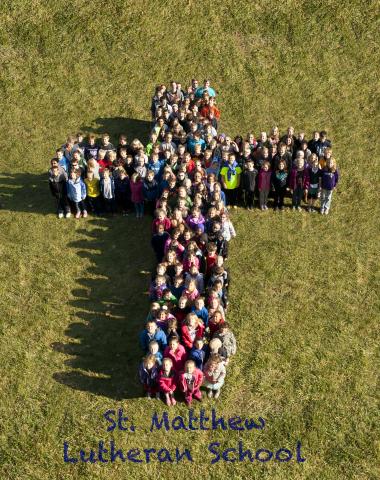 School Mission Statement: "Together in Christ: Learning, Growing, Serving"
School Vision Statement: "Guided by the Holy Spirit, St. Matthew Lutheran School will develop vibrant, missional Christ-followers and empower them in academics, discipleship, and service."
God has impressed upon St. Matthew Lutheran Church and School that as we move toward the end of this decade, an urgent need exists to partner with Him in developing vibrant, missional Christ-followers.  We are convinced that the school, in partnership wtih the parents, plays a critical role in preparing young Christians to become vibrant, missional Christ-followers in their home, community, and world, both now and in the future.
We believe that God has called us to offer an education in which a Christ-like environment permeates every portion of the time students are in our care.  To effectively develop vibrant, missional Christians, students will learn how to apply their faith to every aspect of life - spiritual, intellectual, moral, social, physical, and emotional.