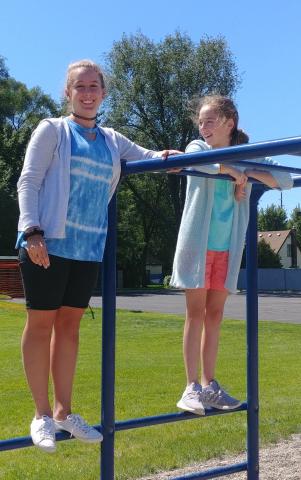 St. Matthew Alumni Perspective:  A Foundation for the Future
St. Matthew provides a Foundation for Academics, Faith, Service, and Community. We equip our students with a foundation for the future.
We love it when we hear from our former students about St. Matthew's impact on their lives.
Dear St. Matthew Faculty and Staff,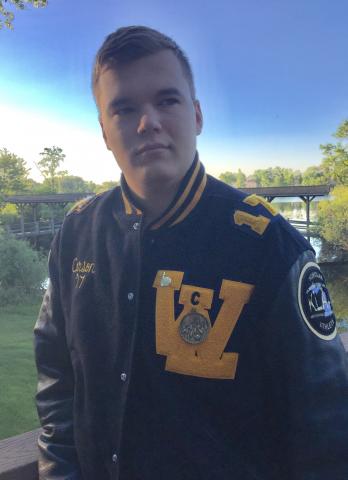 I want to say thank you for the time and effort that all of you put into my academic and athletic career while I was a student at St. Matthew. Each of you have a special gift that God called you to do that impacts hundreds of students into furthering their education to the next level. I am not sure where I would be today if I had not attended this great school. During my time at St. Matthew from third through eighth grade, I made friends, built relationships, became more educated, and most importantly, developed a stronger relationship with God. All of you gave me the elements to become the man I am by building the strong core to make my successful transition from grade school to highschool. I am proud to say that I am graduating from Walled Lake Central High School this weekend and have been accepted into my dream school, Michigan State University, where I plan to study business and film production. I want to say thank you to all of the teachers, faculty members, staff, coaches, pastors, and former students for all of the support that made me a better person. I will always and forever be a proud graduate of St. Matthew and will always call it my second home. I wish nothing but the best to every one of you in your careers and I am so thankful for all of you.
Blessings,
Carson Scheer
2014 St. Matthew alumnus
St. Matthew Parent Perspective
"St. Matthew School has been an incredible blessing to our family. From the moment we stepped in the door we knew our children belonged there. Our daughters have grown significantly in their relationship with the Lord. Academically, my daughters are provided with an excellent education to prepare them for their next steps. When I drop my girls off in the morning, I know their safety is of utmost importance to the staff and that it is taken very seriously. The values we have at home extend into their school day which is very important to us.   I can't say enough about how amazing the teachers and staff are. My daughters are genuinely loved and cared about. St. Matthew is like an extension of our family."  ~ Shanna Driscoll
"We are very thankful that St. Matthew has a strong and loving Christian environment!  When we moved to the Detroit area, the staff at St. Matthew cared for our children and nurtured them through the transition. It is very reassuring to experience how St. Matthew provides a safe and caring environment for our children to realize their fullest potential!"   ~ Reverend and Mrs. Randy Miller
"St. Matthew is a place like no other! It is a place where my child feels comfortable and safe, is encouraged to think outside the box, and to be herself. She is loved and welcomed by everyone! We are so happy to have chosen St. Matthew for our children!"  ~ Mrs. Laura Campbell
"What a blessing to have a school where my children are so well cared for and trained for a lifetime of Christian service in God's Kingdom.  St. Matthew serves along side my wife and me in instructing our daughters not only academic subjects, but also in matters of our faith." ~ Mr. David Streefkerk