Friday, October 12 -

5:30PM

to

8:00PM
St. Matthew Lutheran School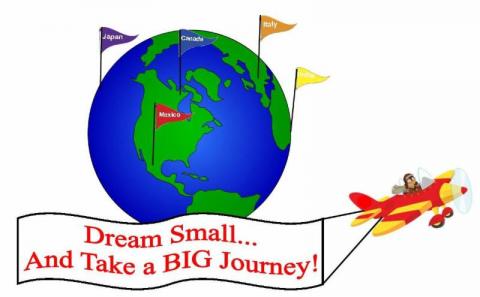 How would you like to travel to Japan, India, Italy, Mexico, and Canada all in one night?
Well... pack your bags and get ready to join us for this year's 25th Annual Progressive Dinner entitled, "Dream Small and Take A Big Journey Around The World"!
 
During this evening, students will make portions of a meal with a focus on the country that they are learning about. Parents will purchase tickets and "progress" from room to room sampling each classroom's delicious creations.
The meal will be served from 5:30 p.m. until 6:45 p.m. At 7:00 p.m., everyone will meet in the gym for a "World of Music" assembly in the gym, performed by Chataqua Express.
Tickets are $3.00 per person or $15.00 per family and will go on sale in the office from September 27th-October 5th. All proceeds from this event will be given to Mr. John Carlton, a former teacher of St. Matthew who is currently battling leukemia and in the process of a bone marrow transplant. With all of the traveling back and forth to the University of Michigan, gasoline cards would really be a blessing to this family. All proceeds from this event will purchase gas cards for the Carlton family.
 
We are looking forward to an evening of great fun and we hope to see you there!