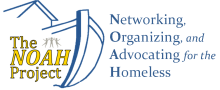 Sign Up for Family Outreach Project Ends this Friday!!
"Whatever you do for the least of these, you have done unto Me."  Matthew 25:40
Supervising the lunchroom for many years, I have learned a lot!  I have been extremely impressed with how willing children are to eat the healthy foods packed in their lunches.  I have learned about family favorite meals, such as "pizza casserole", "taco pie", and "slimy chicken".  I have watched our current third graders demonstrate their promising culinary skills by making daily food "creations", such as pickles and cheese on top of applesauce or potato salad smeared on pizza.  However, there is nothing more exciting than a loving note found inside a lunchbox.  Often, I am greeted by an excited child waving a piece of paper and proclaiming, "Look what I got!"
 
One of my favorite memories of a lunchbox note occurred many years ago, when one of our students was given the responsibility from her mother to make her own lunch.  As I walked by her lunch table, I could hear her reading her lunch bag note to her friends:  "Dear Leah, I think that you are amazing.  Have a great day! Love, Leah."
Everyone appreciates a little encouragement!
 
This Sunday, the families of St. Matthew will have the opportunity to make lunch bags of love and encouragement as we assemble 300 lunches for the NOAH Project Warming Center.  This warming center serves as a refuge of hope for homeless people in the Detroit area.
 
From 4:00 - 6:00 p.m., families will have the opportunity to eat pizza together, while making lunches that will consist of a sandwich, a soft fruit, a cookie, a juice box, and a note of Christian encouragement.
 
To help with the organization of this event, we are hosting two sign up times.  Group One will make lunches from 4:00 - 4:45 p.m. and then eat pizza. Group Two will eat pizza from 4:30 p.m. and make lunches from 5:00 - 5:45 p.m.  To sign up for this event, please click HERE or send an email to the school office: schooloffice@st-matthew.org.
 
It is our hope that you will be able to join us and help us do something significant for Jesus by helping and encouraging those who are in need.
 
"Whatever you do for the least of these, you've done unto Me."  Matthew 25:40
 
In Jesus' Love,
Mrs. Palka