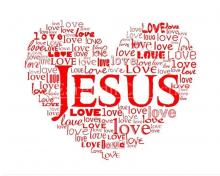 Many years ago, when I was a teacher in the primary grades, Valentine's Day was always such an exciting day for me! It was so enjoyable watching the faces of my students as they opened and examined the cards that each of their classmates selected just for them. As a parent, you have probably witnessed this same joy as your child has dumped the entire contents from his/her Valentine container all over your living room carpet!
 
However, one of the saddest Valentine stories that I've ever heard occurred many years ago when my nephew was in a very large Kindergarten class. His last name begins with the letter "Z", and as a result, typically he always was the last person on the class list. Unfortunately, when his Kindergarten teacher copied the class list for the students to write their Valentine cards, his name was cut off. Not noticing until the night before as she was helping her son address his cards, my sister feared the worse. The next morning, her fear became a reality as she watched cards be disbursed and yet none into her son's box. The teacher did her best to try and correct the situation, and my sister even brought a few cards as a precaution that he would not receive any, but the fact was that there were no cards from his classmates with his name written on them.
 
As Christians, what a tremendous joy it is to know that our box will never be empty! We have a Savior that adores us dearly and sends us loving messages everyday! The intentions of Valentine's Day are thoughtful as you acknowledge people that you love on this particular day, but our God showers us on a daily basis with His love and blessings.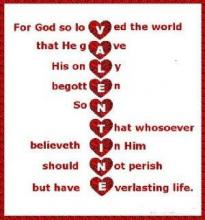 May you experience this joy each day in knowing that He loves and cares for you!
 
Happy Valentine's Day!
 
In His Love,
Mrs. Palka