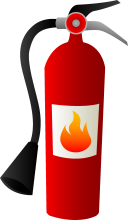 "He who watches over you will not slumber nor sleep!" Psalm 121:4
The COVID-19 pandemic has caused so much devastation as well as isolation, but in the midst of the tragedy, it has been heartwarming to see how creative people have become to let others know how much they care. Recently, I saw a news clip reporting on a fire department that volunteered to use their equipment to raise an elderly man up to his wife's hospital window so he could wish her "Happy Anniversary". I've seen families decorating and writing endearing messages on the windows of grandparents' homes. And, of course there are the heart warming "parades" of honking cars that have been known to bring huge smiles and tears of appreciation by the blessed recipients.
Last Friday, one of those endearing parades was organized for seventh grader, Tyler, who was celebrating his 13th birthday. As his classmates, neighbors, and friends gathered outside of his subdivision, it was so much fun seeing familiar faces of our precious students through car windows!  One dear school family that participated also lives in Tyler's neighborhood. They were returning to their home just as I was exiting the parade, so God gave me a sweet moment to pull up to their house and safely have a conversation during which they shared such an amazing story of God's protection!
When I asked if they had been busy with work, the youngest child said, "We were really busy last night... tell her what happened." The other child jumped in and announced, "We had a fire!" Shocked, I immediately looked at the mom, who then confirmed, "Our stove caught fire last night, and we had the entire fire department here!"
She explained that she put dinner into the oven and went into another room. All of a sudden, she heard her girls yell, "There's a fire," and she ran back into kitchen to see flames coming out of the back of her stove. She told me that she yelled for her husband to call 911 and then said to me, "It was like God led me to the fire extinguisher and kept me calm enough to figure out how to use it!"
Thankfully, she was able to extinguish the fire on her own, and the fire department was able to ensure that the fire was contained in the kitchen and had not traveled up the wall. Later, it was determined that there had been a malfunction in the oven's computer panel; and praise God they were around to notice when it occurred. God's hand was so evident because they were not outside or in the basement when this occurred. On my drive home, as I kept reflecting on their story, I kept rejoicing with them as I was thanking God for protecting them and keeping them safe!
We praise God for protecting this family. The good news is that the same God who was watching over them is also watching over you!
During this difficult and challenging period of time, cling tightly to Jesus and know that "He who watches over you will not slumber nor sleep" (Psalm 121:4).
God loves you dearly, and He is still in control,
Mrs. Palka