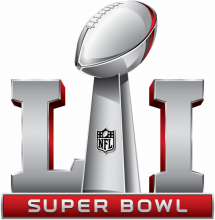 "And let us run with perseverance the race marked out for us, fixing our eyes on Jesus, the pioneer and perfecter of faith."   Hebrews 12:1
Recently, I read a statistic that 72% of American homes were watching the Super Bowl on February 5th.  Were you one of them?
If so, you had the opportunity to witness one of the most amazing comebacks in Super Bowl history!  With a score of Patriots 3 to Falcons 21 at the end of the first half, I thought the game was over at the conclusion of the halftime show.  The lack of excitement from the game  served as a lullaby for Ken, so I decided to leave him asleep on the couch, and be productive by going grocery shopping.  I have to admit that as I wandered through the aisles of Kroger, it felt as if I was in a ghost town, with the exception of the employees frantically trying to restock the snack foods.