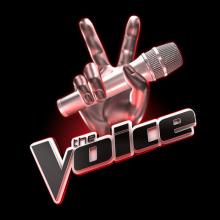 "My sheep listen to My voice; I know them, and they follow Me. I give them eternal life, and they shall never perish; no one will snatch them out of My hand." John 10:27 & 28
Do you have any television shows that just seem to captivate your attention to the point that you eagerly await for the next episode? I have just a few shows that elevate my interest to this level. And although I am very excited about the return of "American Ninja Warrior" in a few weeks, for the past few months, my attention has been focused on "The Voice".
 
In fact, I have been a faithful fan since this show began, so when I discovered that I had a meeting on the evening of Season 14's finale, my heart sank just a little. However, the words "meeting adjourned" sent me out of this building like a bullet, and I was thrilled to make it home in time to watch Brynn Cartelli, a 15 year old girl from Massachusetts, be announced as this season's winner.