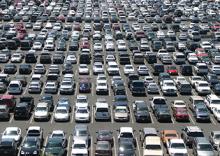 "He who watches over you will not slumber" Psalm 121:3
Do you know someone who can always experience and retell the most hilarious stores?  I have been blessed with a few such entertaining people in my life. When I receive texts from them or there is a knock on my office door, I instantly smile because I know that I am in for a good laugh!
 
A few years ago, one of my very funny friends just happened to appear at my office door and his twinkling eyes were already indicating that he had a great story to share.